This week's interview is with Gray Rinehart. My first experience with Gray was at LibertyCon, where he was the toastmaster. He performed a fun filk of Major Tom so I listened to some of his other music. It's very good, and even appeared on the Dr. Demento show. I intend to add some to my booth in future events.
He's also a writer and editor, currently serving as Baen's 'Slushmaster General'  while publishing a number of short stories and a novel. Oh, and he was in the Air Force, serving a career that sounds fascinating, though probably the kind of thing he can't entirely discuss.
Anyway, let's hear from the man himself.
Interview: Gray Rinehart
What is your quest?
I seek the Grayl … it's a bit like a Grail … no, to be honest, it's nothing like a Grail … it's uglier, and less useful.
More seriously (perhaps too seriously?), my writing quest is to write things that ring true.  Obviously nonfiction ought to do more than "ring" true, and the "truth" of music is something a bit different from the truth of a text, but we're mostly talking about fiction.  In my fiction, I want the story to feel real, to feel true, to the reader even when it's obviously not true.  I want to convey a sense of reality even in the unreality of the story.
What is your favorite color?
Grey!  No, wait:  orange!  [Aaaah….] (Rob's note: Finally, someone with the right answer 🙂 )
Speaking of things I didn't get right when I started writing, it took me a long time to grasp the fundamentals of point of view. I'm a long way from mastering it, but I think I've gotten better at staying consistently with a character and delving deeper into what that character is thinking and feeling at any given moment of the story.  I think (I hope?) that adds to the overall realism I want my stories to have.
In addition, I try to make sure my characters have some emotional depth — not that they wear their hearts on their sleeves, but that they process through emotions in ways that readers find appropriate.  If something happens to them or to people they care about, whether it's good or bad, I try to show their reactions and to make those reactions fit the characters' personalities.
What is the average flying speed of an unladen paint brush?
If it's one of my wife's paintbrushes that she's flung at me for some snide comment I've made, those things fly at near lightspeed….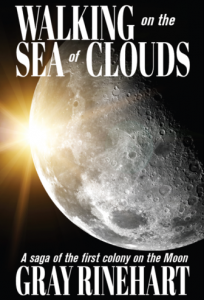 In terms of things I had to learn the hard way, I mentioned above that point of view has been difficult for me.  Back when I was still in the Air Force, but I was trying (after a long hiatus) to write fiction, I gave a story to a friend to read.  He turned out to be that most valuable kind of friend who would actually tell me the truth — and in this case, the truth was that the story was awful, largely because I had no idea how to handle POV.  I still struggle with it at times, whether I'm trying to capture the POV of one character or other and stay consistently in that POV within a scene, or just trying to figure out whose POV to use in a particular scene.  I don't know that I'll ever master it.
And, just to be clear:  That story remains unpublished!  One day I may try to fix all its many problems.
What are the powers of your personal Holy Hand Grenade?
"Three shall be the number thou shalt count …"  These questions are awesome, by the way. (Rob's note: Thank you, and again with the right answers 😀 )
I feel as if my strength lies in stringing words together to form coherent and hopefully interesting sentences.  My skills tend to falter, though, when I'm trying to put those sentences together to form stories.  Sure, sentences become paragraphs and paragraphs become scenes and scenes become stories, but I find that I'm not a natural storyteller.  As a result, beyond the mechanical level of words and sentences, writing is hard for me.
I liken it to carpentry.  I'm a pretty fair journeyman carpenter.  I can frame something that'll be solid, and I can even do some fair finish work, but I'm not a very good architect.  I have a tendency to forget certain features, or to neglect the building code, so the end result will stand firm but it may not be the prettiest house on the block.  So in my fiction the prose itself will be fine, but it's hard for me to make the narrative live up to the narration.
Lightning Round
Favorite Muppet? I'm not a drummer, but I always get a kick out of Animal.
Crunchy or Creamy?  Creamy!  (Or, if you prefer, smooth….)
Favorite Sports Team?  Clemson Tigers, in whatever sport they're playing.
Cake or Pie?  As much as I like cake, I'd give a good chocolate chess pie the nod over most near anything. (Rob's note: NOM!)
Lime or Lemon?  You've got me thinking about pies, so I'd go with lemon, as in lemon meringue pie.  (Although lemon bars are good, too….)
Favorite Chip Dip?  Crab dip.
Wet or Dry?  Dry rub, whether on ribs or any other to-be-barbequed meat, but I do enjoy a good barbeque sauce on the side.
Favorite Musical Performer We've Never Heard Of?  This question hurts my head!  How do I know who you've heard of and not heard of?  And how am I supposed to decide on a favorite, especially when so many of my family and friends are musicians and singers?
Whisky or Whiskey?  Whiskey with an "e", please.
Favorite Superhero?  Hard to say, but for a different reason than with the musician question above:  I'm not much of a superhero fan.  I suppose of all the superheroes I know about, I appreciate Captain America the most.
Steak Temperature?  Medium.
Favorite 1970s TV show?  (Was there TV in the 70s?)  Probably Charlie's Angels, just to watch Farrah Fawcett and Kate Jackson.  Although I also enjoyed Baretta, and Quincy, M.E.…
Winter, Spring, Summer, or Fall?  ("All you have to do is call, and I'll be there….")  Anything but winter!
Favorite Pet?  Alas, we are down to a single pet these days:  a very rambunctious shepherd mix named Mr. Tumnus.
Best Game Ever?  Great song!  (You did mean the Mikey Mason song, right?) (Rob's note: Uh, yeah, sure, I was totally thinking of that all along)
Coffee or Tea?  Tea, most often of the cold and sweet variety.
What question(s) would you like to ask me?
How do you find the patience to put up with slackers like me who promise to turn in their answers and then don't?  Whatever your secret is, I appreciate it.
Rob's Answer: Easy. I send these questions out to a bunch of people and I only need one person a week to answer. Strategy for the win! In all truth, I usually have one or two waiting, and if I don't, it only really takes a couple of "Howdys" on IM and people are all like "I'll get it to you today."
Doing these interviews have actually been a blast for me. I enjoy seeing other people's methods and thoughts. And their favorite muppets. Plus, if any ever come to visit me, I know how to make their steak on the grill.
If I'm being cynical, I will also say that I've seen a good uptick in traffic to my blog, more people on my mailing list, and more contacts in the creator community. It's been a win-win, I think, and I love positive sum games.
Tell me again where we can find your stuff?
And where can we find you?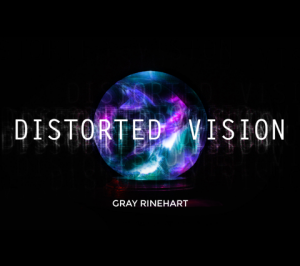 The first weekend of June I'll be at ConCarolinas in Charlotte; the second week of June I'll be a featured author on the "Lorehaven" book club Facebook page; and at the end of June I'll be at LibertyCon in Chattanooga.  Meanwhile, folks are welcome to friend me on Facebook (https://www.facebook.com/gray.rinehart), follow me on Twitter (https://twitter.com/grayrinehart), or connect with me on LinkedIn (https://www.linkedin.com/in/grayrinehart).
If anyone wants to see what some of my music is about, I put montage videos for three of my songs on YouTube:
Final question for you: What should I have asked but did not?
How about:  Beach or mountains?
We're beach people, mostly, but we just spent a few days in the mountains – that's the advantage of living in close proximity to both!
(Rob's note: For me, mountains every time. I'd much rather climb than be bored in the sun)
Author Biography:
Gray Rinehart is the only person to have commanded an Air Force satellite tracking station, written speeches for Presidential appointees, and had music on The Dr. Demento Show.  He is the author of the near-future science fiction novel Walking on the Sea of Clouds (WordFire Press), and his short fiction has appeared in Analog Science Fiction & Fact, Asimov's Science Fiction, Orson Scott Card's Intergalactic Medicine Show, and several anthologies.  He is a contributing editor (the "Slushmaster General") for Baen Books, and a singer/songwriter with two albums of mostly science-fiction-and-fantasy-inspired music.  During his rather odd USAF career, he fought rocket propellant fires, refurbished space launch facilities, "flew" Milstar satellites, drove trucks, processed nuclear command and control orders, commanded the largest remote tracking station in the Air Force Satellite Control Network, and did other interesting things.  His alter ego is the Gray Man, one of several famed ghosts of South Carolina's Grand Strand, which is why his web site is graymanwrites.com.
---
Thanks for reading. If you're interested in any of the other interviews I've done, you can find them all here: https://robhowell.org/blog/?cat=326.
If you are a creator, especially an independent creator, and you want to be spotlighted in a future interview, email me at rob@robhowell.org.
Also, if you want to join my mailing list, where I'll announce every interview, as well as what's going on in my life, go to www.robhowell.org and fill out the form (Name and Email Address) or drop me an email and I'll add you.