I found James L. Young because he writes an alternate history of World War II, specifically focusing on naval combat. It's stuch a great universe, I keep pestering him to find me a spot to write in it. He ignored me, though, deciding instead to focus on finish his dissertation. What the heck was he thinking? Anyway, he's a sharp cookie who's a great writer.
Interview: James L. Young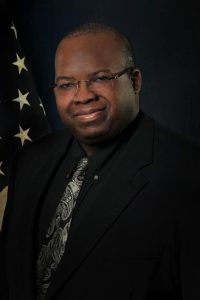 What is your quest?
So what got me started on this journey was to tell the best stories possible.  I've always been a fan of mashups, and I'd say my style is a mix of Jack McKinney (pseudonym for the authors who did the Robotech novels), Richard Austin (pseudonym for the Guardians-series), Don Pendleton, and Tom Clancy, with a touch of Michael Stackpole.  I like to have gritty stories where the good guys have a touch of black hat and the villains are sympathetic.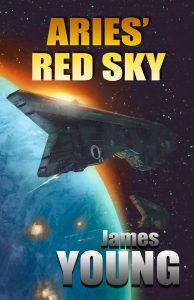 What is your favorite color?
"I see a red door and I want to paint it…" Wait, sorry, that reference might be kind of dated (although there is a good recent cover out there).  Black, black is my favorite color.  As for small things I like in my creation, I usually try to put a small "gut punch" of an event that will resonate with the reader.
What is the average flying speed of an unladen paint brush?
Creative failures—Well, my first full novel got deleted by my sister and the only hard copy lost by one of my best friends.  However, in retrospect, that was for the best, as it finally got me to (mostly) let go of trying to write the next Red Storm Rising. (Rob's Note: I wouldn't mind a good next Red Storm Rising. I love that book.)
Other things I've learned (of which some may have differing opinions):  Print advertisement is largely dead for indies.  You can get vastly more bang for your $500 than running a ½ page ad in a magazine, even if it's genre / platform specific.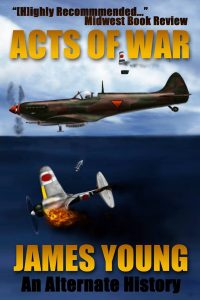 What are the powers of your personal Holy Hand Grenade?
I would say a willingness to research is one personal power.  This probably seems like a "Duh" coming from someone with a history doctorate, but I am regularly stunned by the number of authors who just won't go through the trouble of even doing a basic Wiki scan.  Not that Wikipedia is an absolute resource, but the citations are often solid and peer-reviewed.
(Rob's Note: This is one of the most important comments I've seen so far in these interviews. Research is important and Wikipedia has worked pretty hard to make their content pretty reliable. It's a great starting point.)

The second power is that, within reason, I'll roll the dice on just about any weird request or marketing idea.
Lightning Round
Favorite Muppet?   My high school nickname was Animal, so…
Crunchy or Creamy?  Crunchy
Favorite Sports Team?  As annoyed as they make me on a regular basis, the Chiefs.
Cake or Pie?  Pie
Lime or Lemon?  Either
Favorite Chip Dip?  Parmesan Cheese Dip
Wet or Dry?  The appropriate setting for the activity being discussed.
Favorite Musical Performer We've Never Heard Of? Vic Tyler, "Dawson's Christian" (google and listen to the Miranda's Ghost version)
Whisky or Whiskey? Yes when I'm in the mood to drink it.
Favorite Superhero?  Wolverine or Punisher depending on the day
Steak Temperature? Hot with a little pink.
Favorite 1970s TV show? Battlestar Galactica
Winter, Spring, Summer, or Fall?  Fall
Favorite Pet? Three cats, two dogs, and this question is full of trap. (Rob's Note: I like traps)
Best Game Ever?  Steel Panthers or Harpoon
Coffee or Tea? Coffee probably, but yes.
Sci-Fi or Fantasy?  Sci-fi, but I'm a D&D fiend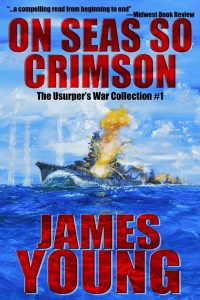 What question(s) would you like to ask me?
Battleship versus battleship, who is the queen of them all and why?
Rob's Answer: What a heck of a question.
Pre-dreadnought: I'm going to say the HMS Majestic and her sister ships. She was so influential in ship design.

World War I: This is probably the easiest answer for me. There's a reason you specified a category called pre-dreadnought. The HMS Dreadnought has to be the queen because she changed everything.

Treaty battleships (i.e., those constructed under the Washington Treaty restrictions): I'm going to say it's the USS North Carolina. I'm not influenced too much by the fact that the North Carolina is the best battleship museum I've seen. I loved getting to roam in her 16-inch turrets. I'm not a fan of the British designs during the period. The pocket battleship idea was too limited. The extra armor of the South Dakota-class ended up making them less valuable.
Overall: Basically, this comes down to the Iowas or the Yamatos. I think it's clearly the Iowas. The European designs were not innovative or versatile. The Bismarck was a step above most British designs, but I don't think she would have done well against the Iowa. She and her sisters were designed to defeat the Yamatos, yet they were also good AA platforms. They were also among the fastest.
It's not entirely fair to tack on their later refits, but the refitted missile-carrying versions were clearly the most powerful BBs of all time. Some people think the idea of the battleship is outdated, but I actually would suggest that with drones and a proper tactical and strategic plan, BBNs might be more valuable (especially since they'd cost less) than CVNs. Modern versions of the Iowas could be insanely capable. However, that's a long treatise in its own right.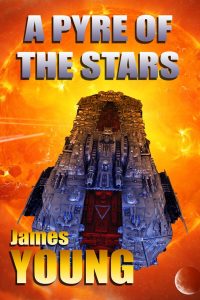 Tell me again where we can find your stuff?
And where can we find you?
Air Capital Comic Con—Wichita, November 10-11 2018
Planet Comic Con—Kansas City, March 2019 (Rob's Note: I'll be there, too)
Cincinnati Comic Expo—Cincinnati, OH September 2019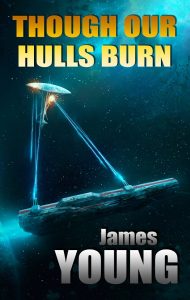 Do you have a creator biography?
James Young is a Missouri native who left small town life to attend a small, well-known Federal institution in upstate New York. After obtaining a degree in military history from West Point, Dr. Young spent six years repaying his education via military service in various locations (both foreign and domestic). Along the way he collected a loving, patient, and beautiful spouse (Anita C. Young)…and various animals that only fit those descriptions when it suited them.
Upon leaving the Army, James returned to the Midwest to obtain his Ph.D. in U.S. History from Kansas State. When not tormenting his characters, Dr. Young spends his spare time reading Anita's first drafts, finishing that pesky dissertation, and trying to figure out how book eating shelter animals keep ending up in his office. Outside of Amazon, he can be found at conventions throughout the Midwest selling books and merchandise as James Young, Slinger of Tales.
In addition to his positive fiction reviews, Dr. Young is also the winner of the United States Naval Institute's 2016 Cyberwarfare Essay Contest and runner up in the 2011 Adams Center Cold War Essay Contest. He has also had multiple articles published in Proceedings and the Journal of Military History since 2010.
Final question for you: What should I have asked but did not?
You should have asked what is your latest release so I could talk about Aries Red Sky, the latest novel in my Vergassy Universe.
You should also have asked what my favorite book I've released is. I'd answer Acts of War, the first novel in my alternate history universe.  (Shhh, don't tell the other kids.)
---
Thanks to James for taking the time to answer my questions.
If you have any suggestions or comments about this interview format, let me know so I can keep tweaking it.
Also, thanks to you for reading. If you're interested in any of the other interviews I've done, you can find them all here: https://robhowell.org/blog/?cat=326. If you are a creator, especially an independent creator, and you want to be spotlighted in a future interview, email me at rob@robhowell.org.
Finally, if you want to join my mailing list, where I'll announce every interview, as well as what's going on in my life, go to www.robhowell.org and fill out the form (Name and Email Address) or drop me an email and I'll add you.
Have a great day.
Rob Howell
Author of the Shijuren-series of novels