This guy is brilliant. He's a neuroscientist working on how humans remember stuff and he's a science fiction writer as well. He's also a very nice guy and fun to chat with. If you can, sit down with him. You'll learn something, I guarantee it.
Interview: Dr. Robert E. Hampson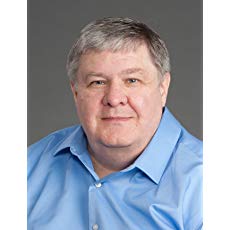 What is your quest?
My quest is to entertain and inform.  An online friend once remarked that I teach as naturally as I breathe.  I'm a scientist, so much of my nonfiction writing is basically: "How do I break this down so that the average reader can understand (with maybe some recourse to Google)?"  Sometimes while writing nonfiction I hit on something that I think would make a good plot point for fiction.  I grew up reading Asimov, Heinlein, Clarke, so I want to write stories that take people on adventures in a future that has a certain hope for spreading mankind to the stars.
Then again, one of my strongest influences was James P. Hogan, so I also lean toward having sympathetic scientist/engineer characters and include the human side: love, laughter, longing and loss.
In person at conventions, I definitely like to entertain, and often I find myself in the position where my main contribution is to be the comic relief.  Strangely, that doesn't make it into my fiction very often.  "Headspace and Timing" in Tales from the Lyon's Den is the rare exception, and I hope folks like it. (Rob's Note: This was released on 25 September as the first of a new set of Four Horsemen anthologies. You should buy it. You should especially buy the second one, Luck is Not a Factor, because I have a story in it 😀 )
What is your favorite color?
I like to take something from my education and professional work and weave it into the story.  Again, I tend to have sciency-type characters, although I've also shamelessly borrowed from friends' careers as well.  For "Unto the Last, Stand Fast" in The Good, the Bad and the Merc I was heavily influenced by "The Last Stand" by Sabaton.  I've also written stories that draw heavily from dreams.  My stories for John Ringo's Black Tide Rising series were influenced by some things I remember from free-association musing and dreaming after reading John's stories.
What is the average flying speed of an unladen paint brush?
I think any writer has this – there's something we think is funny, or cute, or an essential reference – and the reader doesn't get it.  One of the problems with having lots of ideas, writing them down, even writing the stories (but not selling them) is that I create a character.  I *like* the character.  The character has adventures.  In my mind, I know all of these things, so when I write something else in that universe or with that character, I incorporate the known background.  Unfortunately, if the other stories never see the light of day, the reader has no idea why the fact that "Mr. Davis" was a Boy Scout camp counselor should mean anything.
I've had an anthology editor tell me I'm just not ready for prime time… after I'd already sold 4 stories to anthologies.  Granted, I haven't sold to big name magazines (Analog, etc) yet, and I definitely known that I have much to learn.  But it's certainly amusing to contemplate that 10 stories sold (by now) is "not ready."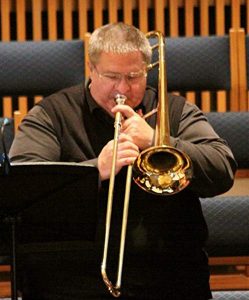 What are the powers of your personal Holy Hand Grenade?
My proudest production is a story that was submitted to the US Army's Training and Doctrine Command's (TRADOC) Mad Science Writing contest.  My story "To Serve and Serve Again" is one of my favorites.  It has a bit of history, though – I wrote the story "They Also Serve" about a cardiovascular surgeon dealing with his own version of PTSD having to patch up soldiers and send them back to war.  It was for Tom Kratman's Riding the Red Horse and he wanted a sequel that would continue the story. (Alien invasion, and a treatment the doc developed was key to allowing human soldiers to survive).  TAS was around 10k words, TSaSA told the tale of a combat medic, since one of my best friends served two combat tours as a medic – and it came in at almost 15k… I actually figure I could probably write 3-4 more stories in that setting and compile into a book if I ever get the time.
…And then the sequel anthology fell through.  The TRADOC contest wanted stories of no more than 5k words.  The problem from my perspective was that TSaSA was just right for the contest (and I was right – it was a finalist) so I had to cut it.  So I trimmed some of the explicit character development and left scenes that would allow the reader to fill in the gap.  I had to cut what I thought was important backstory, but it had to go.  The final product was lean but read well.  I was proud of it, and obviously the jurists liked it – it was in the finalist compilation of the best 25 stories submitted.
Interestingly enough, someone did an analysis of how the stories submitted to the contest were a pretty close match to the Department of Defense's advanced research solicitations.  It seems that a keyword search of the "research wanted" announcements by DoD was a pretty close match to a keyword search of the stories submitted.  The article singled out one particular story to illustrate a fictional "portable medical record" that was nearly identical to a DoD solicitation for a "portable medical record" … and that story was mine.  So, yeah, I'm particularly proud of that one.   Military SF, ripped from the pages of actual research… kinda.  .
Lightning Round
Favorite Muppet? The "Doctor Russ" muppet.  This one's pretty obscure, but a long-time friend of mine worked with Sesame Street to develop educational videos for children of deployed and returning service members.  For Russell's retirement from the Navy and DARPA, one of the Sesame Street producers showed a video featuring Elmo and Dr. Russ and presented him with the Dr. Russ muppet.
Crunchy or Creamy?  Crunchy.  More character
Favorite Sports Team? San Antonio Spurs.
Cake or Pie? Why not both?  (actually, Pecan Pie, but I can no longer eat it due to the high sugar content)
Lime or Lemon? Again, both.  Lymon.
Favorite Chip Dip?  French Onion
Wet or Dry? I'm a big guy who's always sweating.  Definitely prefer dry.
Favorite Musical Performer We've Never Heard Of?  Not a performer, but I'm a fan of video game music.  The guys composing music for Halo, Mass Effect, Destiny, etc. are composing fantastic symphonic epics.
 Whisky or Whiskey? Shame on you!  There is no "e" in whisky.  Single malt. Neat.  Preferably old enough to pour itself another.
Favorite Superhero? DC:  The Flash, Marvel: Captain America
Steak Temperature? Medium rare, especially if it's well-aged beef.  The longer the aging, the rarer I would cook it.
Favorite 1970s TV show? The Six Million Dollar Man… it influenced my career, so this is a no-brainer.
Tell me again where we can find your stuff?
And where can we find you?
June 1-3, Guest, ConCarolinas, Charlotte, NC
June 29-July 1,  Guest, LibertyCon, Chattanooga, TN.
July 13-15, Guest,  ConGregate, High Point, NC.
August 30-September 3, Guest, Dragon*Con, Atlanta, GA.
---
Thanks to Dr. Hampson for taking the time to answer my questions.
If you have any suggestions or comments about this interview format, let me know so I can keep tweaking it.
Also, thanks to you for reading. If you're interested in any of the other interviews I've done, you can find them all here: https://robhowell.org/blog/?cat=326. If you are a creator, especially an independent creator, and you want to be spotlighted in a future interview, email me at rob@robhowell.org.
Finally, if you want to join my mailing list, where I'll announce every interview, as well as what's going on in my life, go to www.robhowell.org and fill out the form (Name and Email Address) or drop me an email and I'll add you.
Have a great day.
Rob Howell
Author of the Shijuren-series of novels