Week 9 of 2021

Greetings all
Been a productive week here. More work done in The Door Into Winter, I sent off a short story, and I made good progress in my editing project, despite a number of other things along the way.
I also brought back a my interviews for the Keen Edge of Valor release. I'll be posting interviews of most of the authors in the anthology and this week I posted two of them. Here they are:
You'll see interviews from three more next week. If you don't want to wait, you can subscribe to my blog and get those direct to your RSS feed.
As I said, I sent off a short story this week. This is the one I'm submitting for the Valkyries anthology edited by Marisa Wolf.
It's set in the Hit World universe. It's often fun to play in other people's sandbox, and this was especially fun since this universe basically has everything. Gods, magic, aliens, SF tech, and everything else you can think of.
The Door Into Winter is proceeding apace. I'm in the backfilling stage, making sure that I have all the guns in Act I that I use in Act 3, or at least most of them. This always happens as I write deeper into the novel, so it's a sign I'm making great progress.
With that, I better go add to that word count.
What I'm Listening To
Currently, She Sells Sanctuary by the Cult. The Cult are, to my mind, an underappreciated band. American Gothic and Sanctuary are both in my "gotta hear that again" list whenever it pops up. There aren't that many of those songs out there for me, and bands that have more than one are special.
Quote of the Week
Today is Dr. Seuss's birthday, which presents an immense challenge. He had a bunch of fun quotes in his books, of course, but his awesome thoughtful, personal quotes are many too. Which to choose? Quite a dilemma.
In this case, I'll take the one for me and my sweetie.
People are weird. When we find someone with weirdness that is compatible with ours, we team up and call it love.
– Dr. Seuss
Dudes In Hyperspace

Follow the Dudes In Hyperspace here:
bleav.com/shows/the-dudes-in-hyperspace-podcast/
The latest show includes an interview with Kacey Ezell about her new book Skies to Conquer and so much more.
New Mythology Works in Progress
We have no current open anthology calls but will have a new one announced at FantaSci.
I'm currently working on Keen Edge of Valor, plus Deadly Fortune in the Eldros Legacy is on the way.
Giveaways
War Has Sprung
storyoriginapp.com/bundles/d10af14c-7eb0-11ec-8619-a367f9f516ac
Save The Day
storyoriginapp.com/bundles/21418eac-882d-11ec-b2ed-dff3e12e5731
Step Into The Future
storyoriginapp.com/bundles/02cf8a5a-838c-11ec-b422-9fe43c362e66
Fantastic Stories
storyoriginapp.com/bundles/c16de3f4-707b-11ec-bed7-4fe49645b592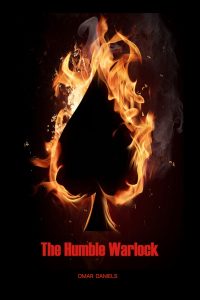 And another book swap, this one with Omar Daniels.
You can find The Humble Warlock here: storyoriginapp.com/giveaways/608d87d4-8b8c-11ec-93ba-f357c59a9798
Rob's Works in Progress
The Door Into Winter (82,464)
Rick Blaine (8,845)
CB (8,418)
Tracked Items
Today's Weight: 318.2
Updated Word Count: 22,729
Let me know if you have any suggestions on the website, this email, or cool story ideas at
rob@robhowell.org
. Especially let me know of suggestions you have for the Spotlight section.
Have a great week, everyone.
Rob Howell
Founder in the Eldros Legacy series