Greetings
Here's the cover for Where Now the Rider, the next in the Edward series. It goes to the editor this week.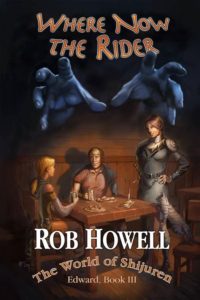 I love this cover. The colors are rich, the characters are filled with life, and yet you can feel the impending doom of the clutching hands.
Plus, you can tell Melia (the cat), is going to get her share.
Again, the was done by Patrick McEvoy of Megaflow Graphics